When buying, watch face size is important. However, due to the design of the watch (teaching device, ear type), it is necessary to pay attention to the additional parameters below. Many watches have large, thick faces, but the lug and strap are quite slender, so please measure the ears.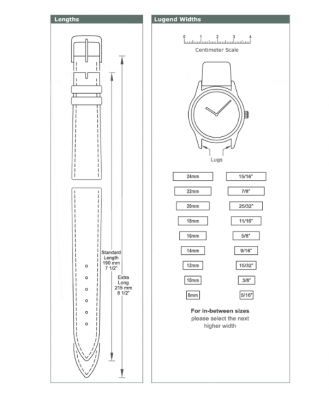 Measure watch length with wrist circumference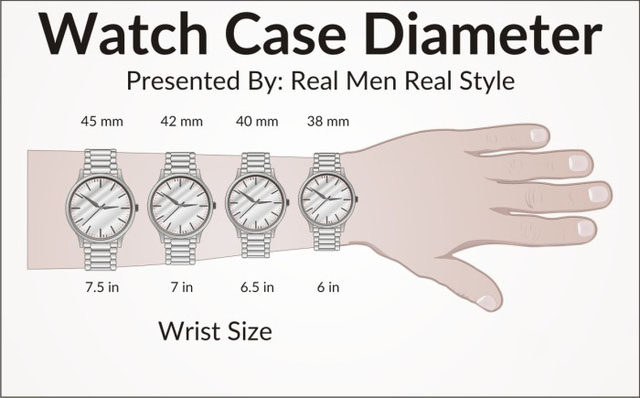 Women's watches usually have strings from 171 to 203 mm long.
Men's watches usually have a cord length from 196 to 241 mm.
Leather bands are often perforated with holes that fit the wrist of the wearer. With metal wire is usually chain link together. So when you take it to the store to cut it off, be sure to keep the links in case the wrist size changes or the cord breaks, there will be links available instead. Reference ratio between face and wrist circumference is 4.0-5.0.
Scaling method: Divide the length of the watch strap (or the circumference of your wrist) by the diameter of the watch face.
Wrist circumference / 4.5 = maximum clock size
Wrist circumference / 4 = average watch size
Wrist circumference / 5 smallest watch size
You can measure the circumference of your wrist by taking a piece of string, then pants around your wrist in a circle, marking the position where the two ends meet and finally measuring the length of that piece of string. circumference of the wrist.