Are you looking for a handcrafted watch strap for your watch? If you don't find any leather watch band you want, feel free to contact me for custom watch straps.
This watch strap made from high alligator quality leather by one artisan only, this keeps good track of quality and craftsmanship. Hand stitching makes it more durable, more beautiful. The designed watch band is made only for its owner. It has the soul, I'm sure you can feel that when you have it in your hands.
Material:
+ Top leather: High-quality alligator skin which is selected carefully.
+ Back leather: Calfskin which is soft and water resistant.
Item details:
+ Color: Navy.
+ Sewn with white thread.
+ Thickness: from 2,5 -3,5mm.
+ Made to order. It takes about 3-5 days to finish.
Custom watch straps:
+ Style of scales.
+ Primary color.
+ Stitching color.
+ Size…
We will personalize the strap to fit your wrist – no worry. Moreover, you can also custom the leather type because we have a lot of different skin types to choose if you don't like alligator skin. Please contact me before purchasing.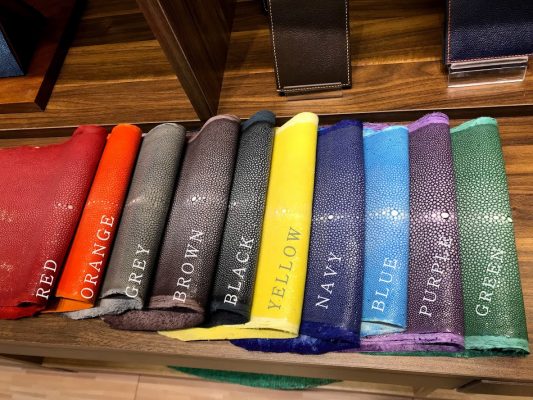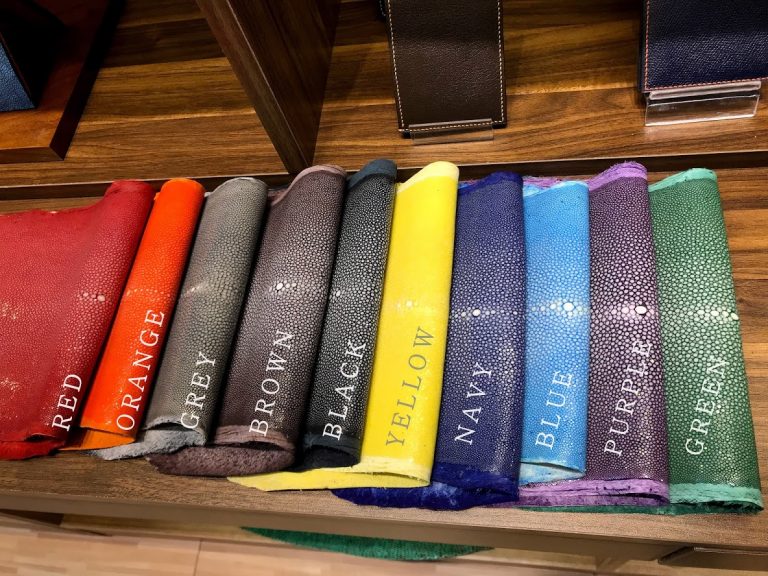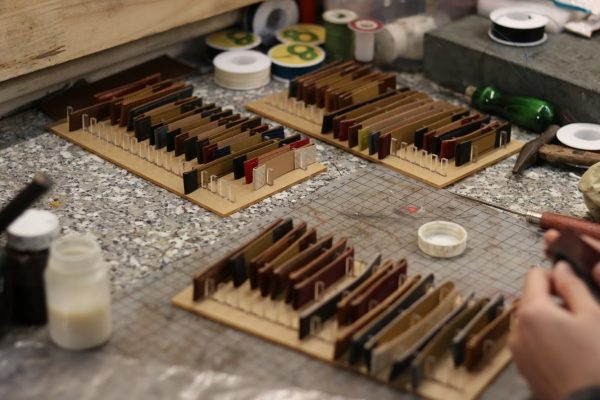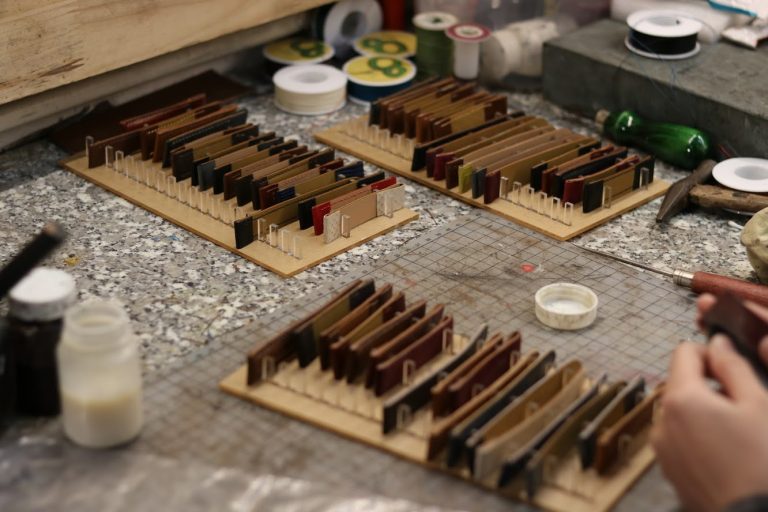 Here are the steps for you to find your watchband size:
We offer 4 length size options for the strap: 5.5-6.4″ (14-16.5cm), 6.5-7.4″ (16.5-18.5cm), 7.5-8.5″ (18.5-21.5cm)  and Over 8.5″ (Over 21.5cm), please check the 5th picture in this listing for measurements. However, if your wrist is not within the range, we can also customize it. Please contact us for the special sizes. When determine your strap size, please take your watch size into consideration, you might need a larger size for smaller watch and smaller strap size for a larger watch, although it's not usually the case.
To know your wrist size, simply measure your wrist with a flexible tape or a strip of paper just below the wrist bone, where you would usually wear the watchband. If you are using a plain strip of paper, mark your size with a pen then use a ruler to measure the length. That would be your wrist size.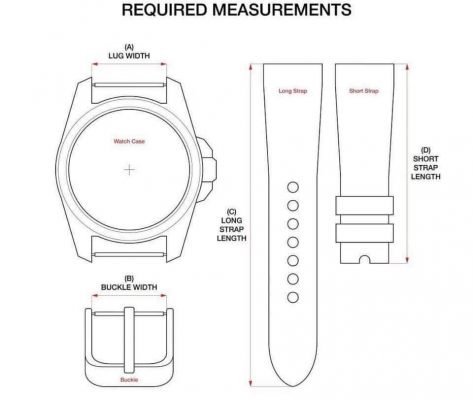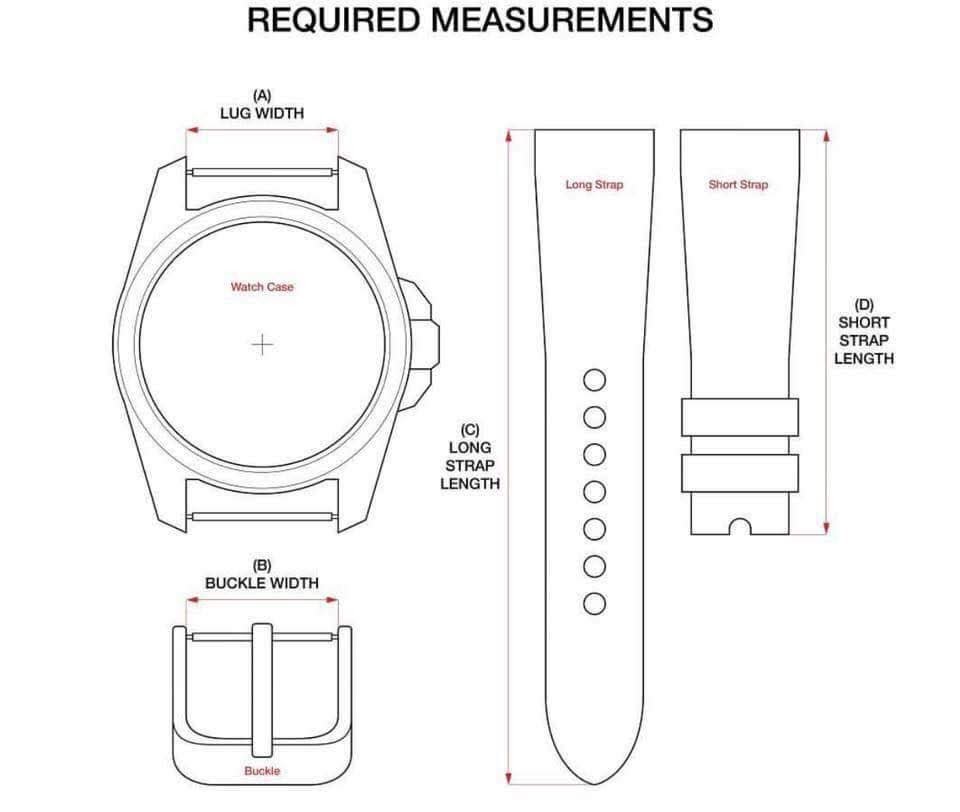 If you need a size that isn't listed, just select "other" and contact me. We'll make it design the leather trap for you.
Please note: the colour and texture of leather may vary slightly.
Shipping:
Please choose an option that meets your requirements:
1/ Normal international shipping:
Use this option if you are not in a hurry.
+ Cost: Free
+ Estimated time: may take about 3-4 weeks.
2/ Express shipping:
+ Cost: 30$
+ Estimated time: may take about 7-10 days.
Contact:
For more information, please contact me via:
– WhatsApp: +84914141290
– Email: luxorvn@gmail.com
Or:
– Visit our store for more interesting products: https://luxorstraps.com/store/
– Like us on facebook: Luxor leather
– Follow us on Instagram: luxorleather
Thank you for visiting our shop!